Travel blogger for Germany
If you like to travel on your own , you will find on my blog suggestions for your travel itinerary, the most beautiful sights and my insider tips for your unforgettable road trip or your road trip in Germany.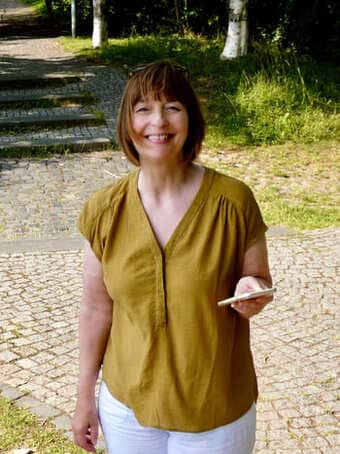 My tips and suggested routes will help you to plan your perfect itinerary for your road trip in my beautiful homeland.
If you have outgrown the backpacker age, you probably have - like me - a certain comfort requirements on accommodations, restaurants, transportation, etc. When I travel I pay attention to a favorable price-performance ratio and I am happy to share my findings with you.
For decades, I have traveled both privately and professionally to almost all continents. Therefore, I know what issues you are concerned about when preparing a self-organized trip. On my website, you get:
Suggestions for classic as well as for unusual travel routes through Germany
Lots of practical information about well-known and lesser-known places in Germany
My honest opinion about sights, museums, hotels, restaurants ...
Background information on German history, art, architecture and important personalities
Cultural, culinary and curios facts about "the Germans"
With my blog, I want to help travelers from Germany and abroad to discover the beauties and peculiarities of Germany. If you are a German and have landed here, you probably want to get to know your own country better. Even then, you will benefit from my tips.
The story of Angie's Travel Routes
I've been thinking about starting a travel blog when I was at hospital in 2018. After 37 years at work, a burnout had thrown me off track. During the therapy, I realized that I couldn't continue like this. Since my employer was downsizing at the time, I took the opportunity to leave the company. Going forward, I only want to do things that I really enjoy - travel, photography and writing, learning new things, sharing my knowledge and insights with others. I can reconcile all that with this travel blog.
Until the outbreak of the pandemic, I had been traveling in many countries and cultures - both solo and with travel partners, mostly with my friend Paula, who lives in Melbourne (I met her on a trip to South Africa in 2005). But also with my daughter Anna, my parents, my sister and dear friends I had unique travel experiences.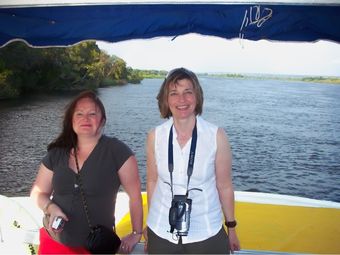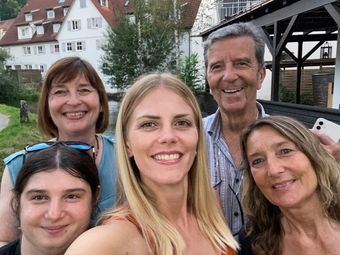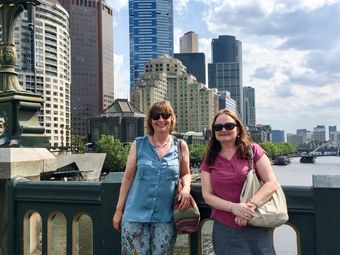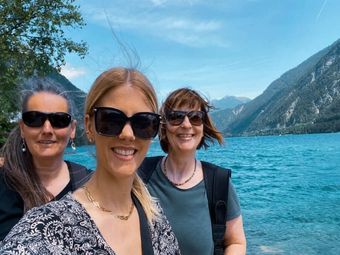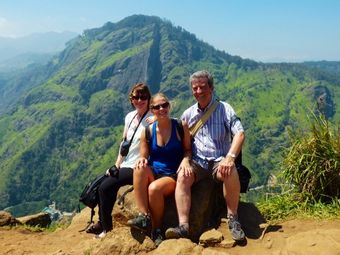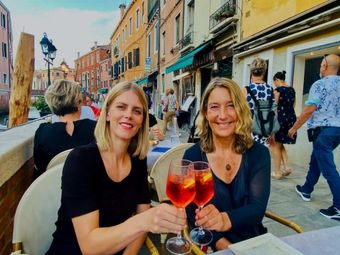 Corona put many travel plans on hold. Paula was unable to leave Australia, and for me, too, there was only one trip abroad since 2019, when I spontaneously flew to Rhodes in October 2020. Otherwise, I was only traveling in Germany during the pandemic. If you think now that I found that frustrating and boring, I can tell you - to my own surprise, it wasn't.
I was thrilled by places I might never have visited otherwise. I also made surprising discoveries during excursions around my hometown near Stuttgart. In particular, my road trip in the summer of 2021 through central Germany - formerly part of the GDR - flipped a switch in my head. Wartburg Castle near Eisenach, the Duchess Anna Amalia Library and Goethe's residence in Weimar, the beautiful Thuringian capital of Erfurt, St. Nicholas Church in Leipzig, and our capital city of Berlin, which never ceases to fascinate me ... These experiences have awakened in me the desire to show as many people as possible what an exciting and diverse travel destination Germany is.
Get a little closer to your discovery trip to Germany today and subscribe to my newsletter.
I will share with you once or twice a month:
My latest blog articles with many travel tips
Suggestions for day trips around Stuttgart (close to my hometown Sindelfingen)
All info about my latest discoveries in Germany
Practical tips for your trip to Germany
My favorite restaurants, cafes and accommodations
The most beautiful events you should not miss on your trip to Germany
My tailor-made route suggestions, which will help you to experience Germany's most beautiful places and sights
Sign up for my newsletter now: