You are planning a vacation or short trip to Germany and don't know yet exactly which places or region(s) you want to visit? Germany is the fifth largest country in Europe and therefore it is impossible to visit all the interesting places during one trip. To make the decision easier for you, I have listed Germany's most beautiful destinations per federal state for you in this post.
Germany No. 9 of the World's Most Popular Travel Destinations
Germany ranks no. 9 of the countries with the most international visitors. The top performer on this list for years has been Francefollowed by Spain and the USA. However, of 96 million tourists in Germany in 2021, only 11.7 million (12 %) came from abroad. Germans like to vacation in their home country. For good reason. We know how beautiful it is on our doorstep. The most popular regions for Germans to travel in their own country are North and Baltic Sea, followed by the Alpine region and Lake Constance.
UNESCO World Heritage in Germany,
Would you think that with 52 UNESCO World Heritage Sites Germany ranks no. 3 of the countries with the most UNESCO sites? Only Italy (58) , as well as China (56) have more list entries. There are three natural and 49 cultural sites. They are spread across all federal states and are as diverse as the entire country: from the Lübeck old town and Wadden Sea in the north, the Völklingen Ironworks in Saarland, Wartburg near Eisenach, the magnificent Sanssouci Palace, Upper Middle Rhine Valley to the Würzburg Residence and the prehistoric pile dwellings on the edge of the Alps spans the network of impressive UNESCO sites in Germany.
Hidden Treasures - Even in the South
Personally, I can't decide which places I like most in Germany. The more regions I get to know, the more enthusiastic I am about the scenic and cultural diversity of my home country. In the summer of 2022, for example, I went on a 16-day road trip through Northern Bavaria and discovered the beautiful cities of Würzburg, Nuremberg, Bamberg , as well as Rothenburg ob der Tauber as well as the enchanting Regensburg and the Altmühl Valley. This region offers so much art, history, culinary delights (including fine Franconian wines) and natural beauty that you won't get bored there even during a three-week vacation.
Most of all, I have traveled my home region around Stuttgart, the Swabian Alb, the Black Forest, and the Lake Constance on the road. I've spent all but 8 years of my life (when I lived in northern Germany) here - and I'm still discovering so many new, interesting places.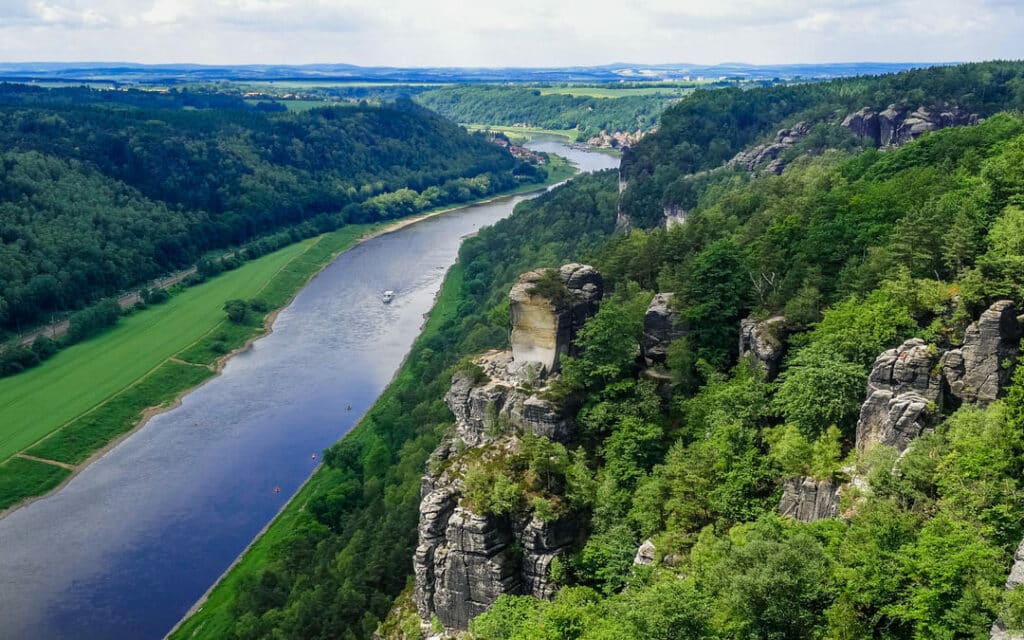 There's a lot to Discover in the North and the East
My second home - Bremen and North Sea coast - ranks high on my personal hit list with its beautiful towns and romantic places like the artist villages Worpswede , as well as Fischerhude .
On a road trip in 2021 from Eisenach in Thuringia via Weimar, Dessau , as well as Leipzig until Berlin, this region in central Germany with its rich cultural heritage has fascinated me so much that I would love to go there again right away.
When I first visited Germany's east immediately after the fall of the Wall - that is, in early 1990 - there was a depressing veil of gray over Schwerin and Rostock, caused by the enormous air pollution. How much has changed since then! Today, the amazingly beautiful cities of Eastern Germany shine again in their former glory!
Experience Germany's most Beautiful Places, Landscapes and Regions
On this blog I will show you my favorite places and regions step by step (or better: post by post). Benefit from my experience and discover Germany! Browse through my posts and get some ideas for your next road trip in Germany, a city trip or a day trip.
During my life, but especially during the pandemic years, I discovered an incredible number of fascinating places in Germany and took thousands of photos. It is my missionto get to know my home country in every detail and share it with you! If you subscribe to my Newsletter you will get regular updates about my discoveries.
The Most Beautiful Places by Federal State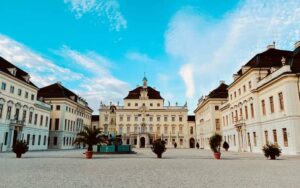 Baden-Württemberg
Lake Constance
Freiburg and the Southern Black Forest
Black Forest High Road
Tübingen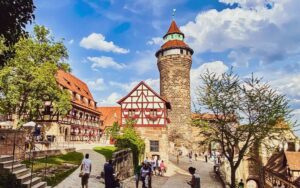 Bavaria
Allgäu
Berchtesgadener Land
Danube Breakthrough (Kelheim)
Neuschwanstein Castle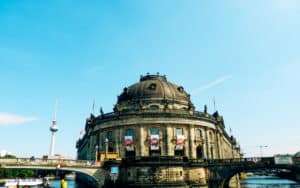 Brandenburg Gate
East Side Gallery
TV Tower
Gendarmenmarkt
Hackesche Höfe
Kurfürstendamm and Kaiser Wilhelm Memorial Church
Reichstag building
Topography of Terror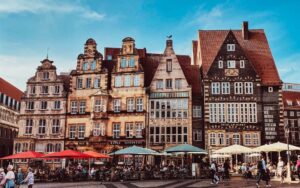 Böttchergasse
Citizen's Park (Bürgerpark)
Art Gallery
Schnoor quarter
St. Peter's Cathedral
Überseemuseum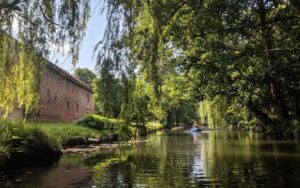 Brandenburg
Cottbus
Elbtalaue
Neuruppin
Schorfheide with Grumsin beech forest
Brandenburg: Spreewald, Uckermark, Potsdam (Sanssouci Castle)
Uckermark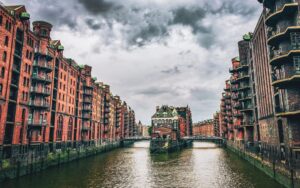 Binnenalster and Jungfernstieg
Elbphilharmonie and HafenCity
Hamburg port
Hamburg Michel (St. Michaelis)
Hamburg city hall
St. Pauli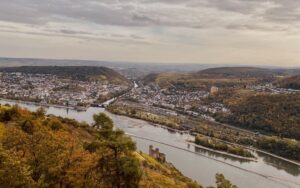 Hesse
Frankfurt on the Main
Limburg
Waldecker country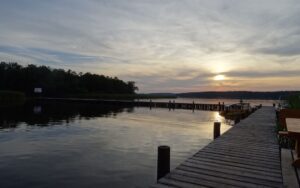 Mecklenburg-Western Pomerania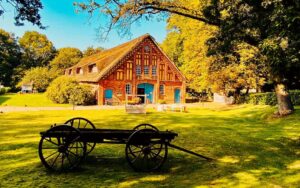 Lower Saxony
Old country and Stade
Hanover
Lüneburg and Lüneburg Heath
Worpswede and the Devil's Moor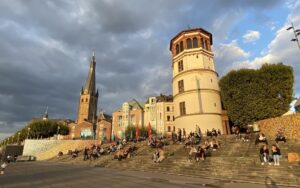 North Rhine-Westphalia
Civitas Corvey near Höxter
Düsseldorf
Northern Eifel with Monschau
Teutoburg Forest (Externsteine)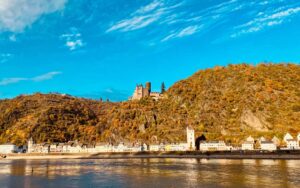 Rhineland-Palatinate
Maria Laach Monastery
Koblenz and Upper Middle Rhine Valley
Mainz
Moselle Valley with Eltz Castle and Cochem Imperial Castle
Volcano Eifel
Westerwald
Worms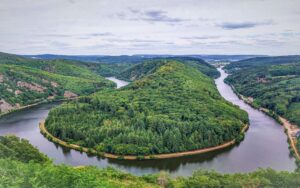 Saarland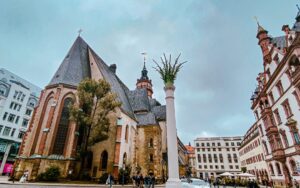 Saxony
Bautzen
Freiberg
Goerlitz
Saxon Switzerland
Zittau and Zittau Mountains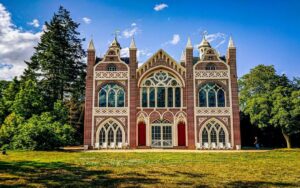 Saxony-Anhalt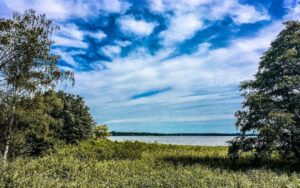 Schleswig-Holstein
Holstein Switzerland
Heligoland island
Sylt island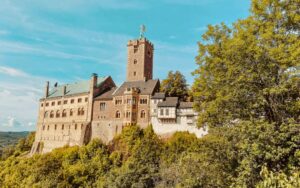 Thuringia
Germany by Car
My list of wonderful travel destinations in Germany has inspired you and you want to get to know as many of them as possible? Then go on a road trip! In my blog post about the best road trips in Germany I'll show you routes that you won't find in any travel guide.
You like this post and want to get the latest updates? Then subscribe to my newsletter!