June 12 is the penultimate day of vacation at the Baltic Sea for me and my girlfriend Jutta. My road trip from my hometown Sindelfingen near Stuttgart with several days stops in Weimar, Quedlinburg, Timmendorfer Strand and Kassel is coming to an end. I started on May 26 with 4 days in Weimar. I continued on to Quedlinburg to explore the Harz Mountains. On June 2 I picked up my friend Jutta, who lives near Bremen, from the train in Goslar. She will accompany me on my trip until June 14. Then our days at the Baltic Sea will be over and she will take the train home again, while I will spend two more days in Kassel to see the Bergpark Wilhelmshöhe (which is a UNESCO World Heritage Site) and the city center.
When I get back home, I will have visited 5 UNESCO World Heritage Sites on this trip and can add some new photos to my blog post about the 51 UNESCO World Heritage Sites in Germany, .
I will report on my trip in the monthly review for June 2023. But today it's first the 12th of June and thus time for 12 of 12.
I had planned that today we make a trip to the Viking Museum Haithabu. Yesterday evening, however, we have changed our mind on short notice. The car ride to Haithabu would take 1.5 hours one way, and I just do not feel like it so shortly before my long drive back home. We decided to make only a small trip to Neustadt in Holstein instead, to get a few gifts, and eat fish tonight in the idyllic Niendorfer harbor.
But first we take a little stroll through the center of Timmendorfer Strand.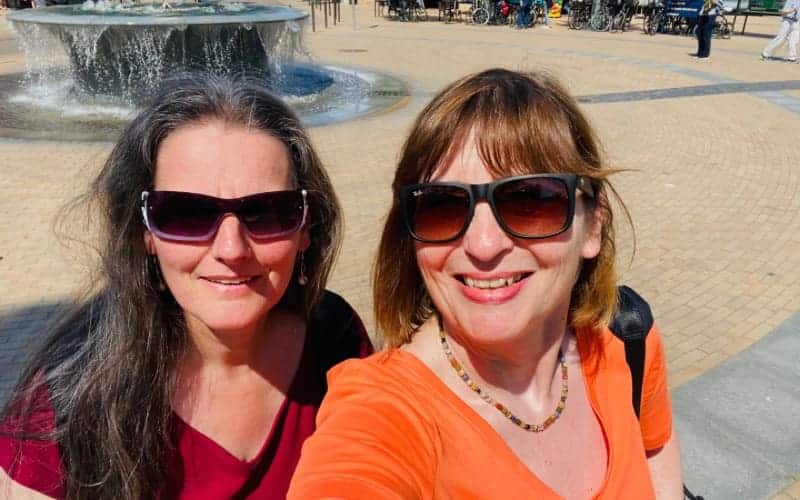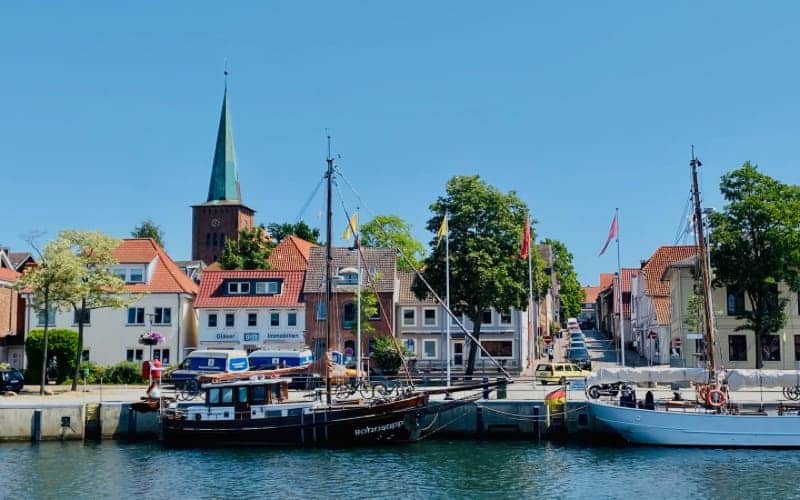 In Neustadt, we visit the Protestant town church, the construction of which was started as early as 1244. It has some peculiarities and is worth a visit. The painting of the naves dates back to 1350, but for centuries it was hidden under a white interior painting, which was rediscovered and uncovered only in 1957 during renovation work. Other highlights of the church are a Baroque altarpiece by the Hamburg sculptor Zacharias Hübener from 1643, the Renaissance pulpit from 1571 and a triumphal cross from the 15th century.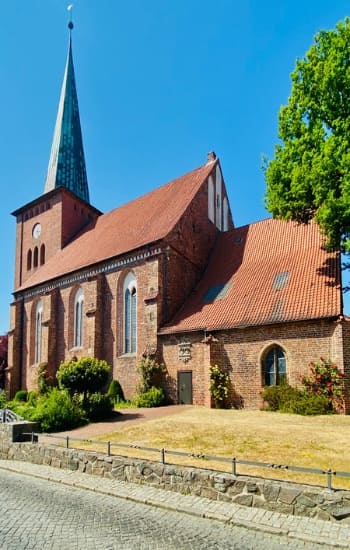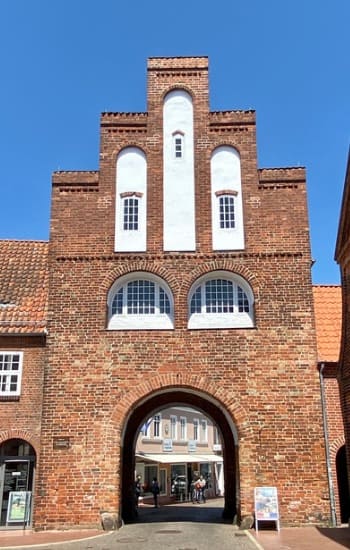 I would have been very interested in the Cap Arcona Museum, but unfortunately it is closed on Mondays.
At least I can buy some gifts, some of them in a small but nice tea store.
Then we take a coffee break at the market square.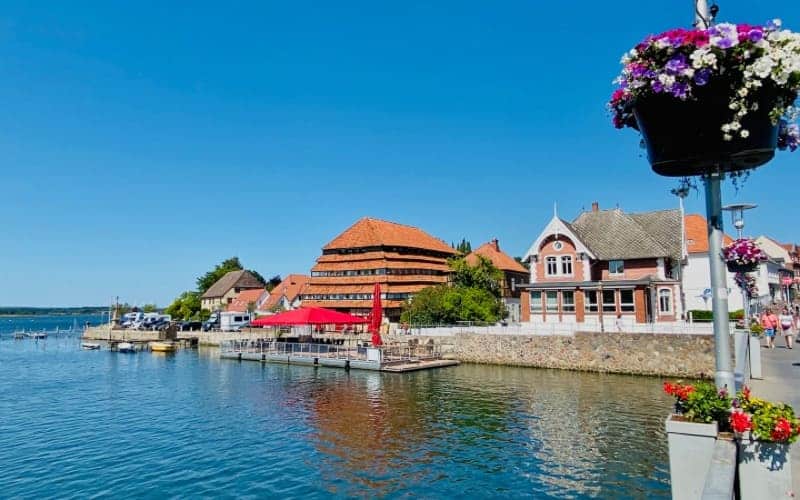 We bring our purchases to our vacation apartment in Timmendorfer Strand and make our way to Niendorf harbor, where we want to enjoy freshly caught Baltic fish at one of the fish stalls today.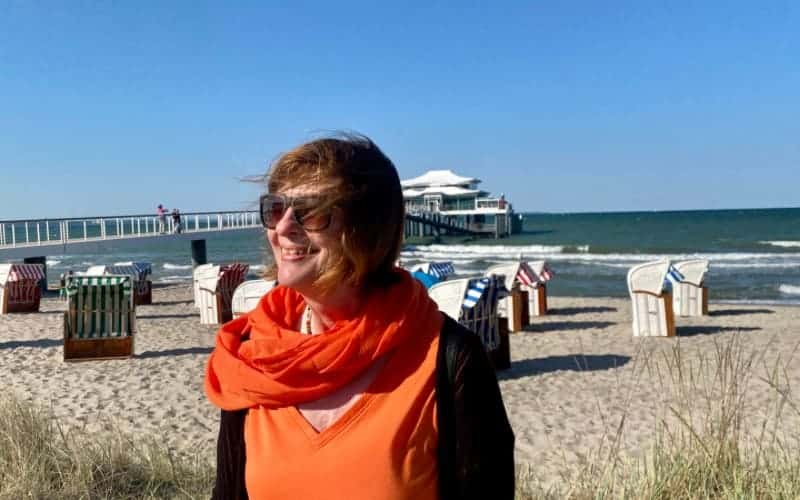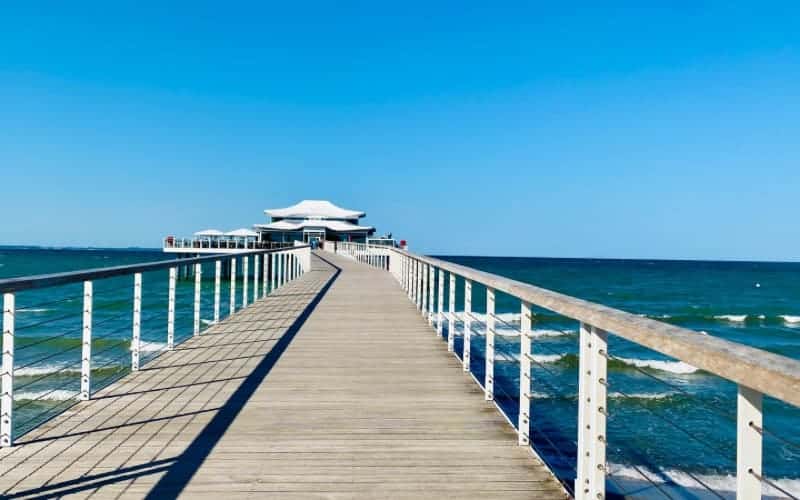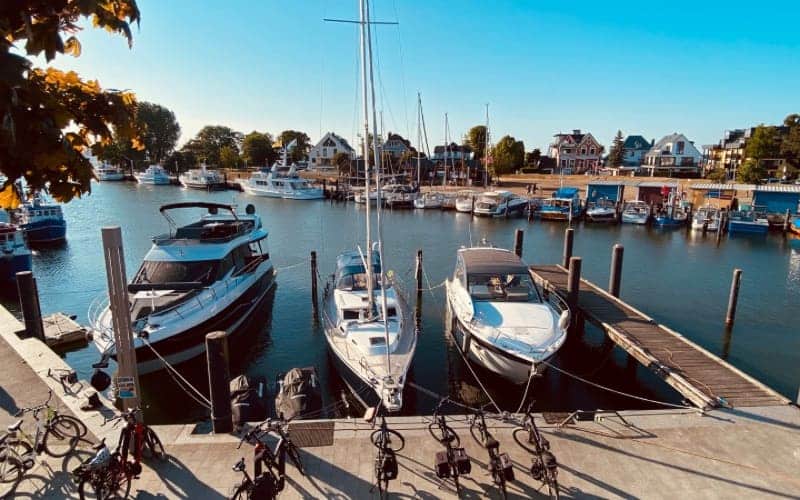 We take our dinner at one of the well-stocked beer tables of the largest fish snack bar: guaranteed fresh redfish fillet with bacon potato salad for a fair 12 euros. Delicious! 😋 Unfortunately, I forget to photograph the food because of my appetite.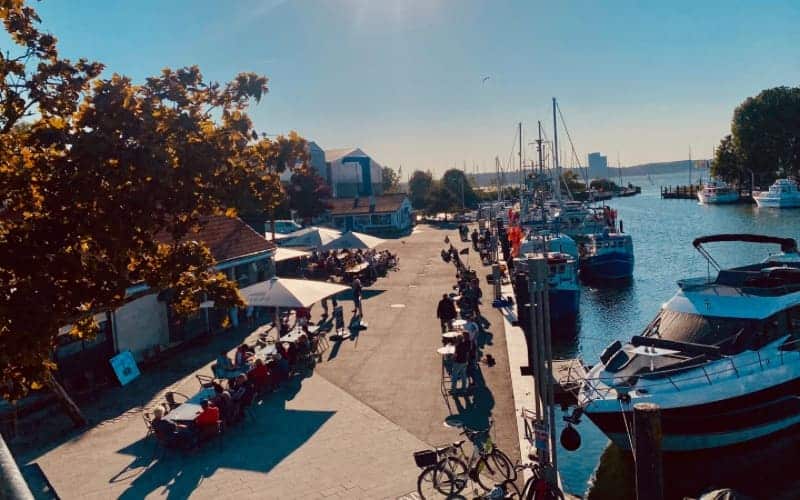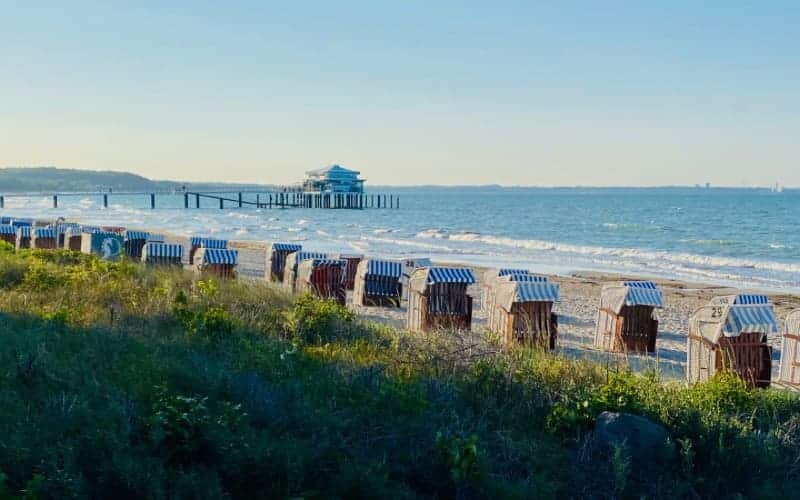 12 of 12 info
If you enjoyed this glimpse into my day and have a blog yourself, join in the fun!
The photo project 12 of 12 was initiated by Caro from Draußen nur Kännchen. On the 12th of the month, you take lots of photos throughout the day, and in the evening, you pick 12 of them to write a short description about. Under Caro's 12 of 12 posting you will find a list in which you can enter your own 12 of 12 blog post.