Wow! This summer flew by! Swish, it's already autumn again and I have not written a single monthly review. Before October is also over, here's a quarterly review of the topics that have kept me busy in the past months.
At the end of July/beginning of August I experienced nature and culture in Innsbruck and Munich with my sister and her friend. I also worked intensively with Pinterest and on two SEO-optimized, epic blog posts.
The theme of the month of July in The Content Society, Judith Peters'annual blogger program, was Pinterest. This visual search engine offers its users inspiring ideas on almost every topic you can think of. Anyone who registers there can create so-called pins for their blog posts - images or videos with a brief explanation - which other users can then remember on their pinboards.
Unlike social media such as Instagram, Facebook or TikTok, Pinterest is all about users primarily looking for inspiration and ideas on their favorite topics. For me as a travel blogger it's a chance to help my blog posts gain more visibility. After learning the Pinterest basics at the Content Society, I wanted to dig deeper into the subject and booked Julia Burget's highly recommended Pinterest course.
I've been actively using Pinterest since July now and have created several pins for each of my relevant blog posts. I am happy to say that I have already been able to reach some new website visitors with Pinterest. Take a look at my pins! You can now easily remember my blog posts by pinning them to a pinboard.
Munich and Innsbruck: Birthday trip with my sister and her best friend
My "little" sister turned 60 this year. For a few years now, we've been giving each other the gift of time and shared experiences rather than things. The three of us - Regina's friend Gabi joined us - went for a few days to Innsbruck, where my daughter lives. With her (and her dog Cookie) we did two beautiful hikes. Right near Innsbruck we hiked the Zirbenweg from the Patscherkofel to the Glungezer and enjoyed the magnificent alpine panorama.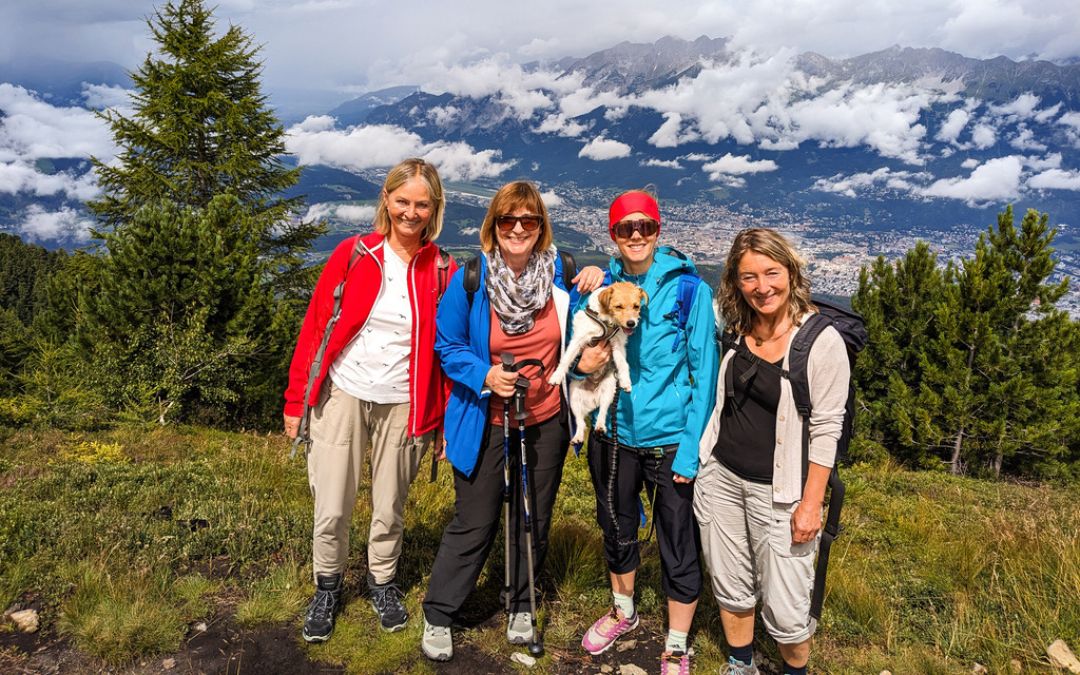 The second hike took us around Lake Obernberg. The wildly romantic landscape around the mountain lake with its crystal clear water and the Maria am See chapel is an insider tip between Innsbruck and the Brenner Pass. Since the lake can only be reached on foot from the Waldesruh parking lot, we encountered only a few other hikers.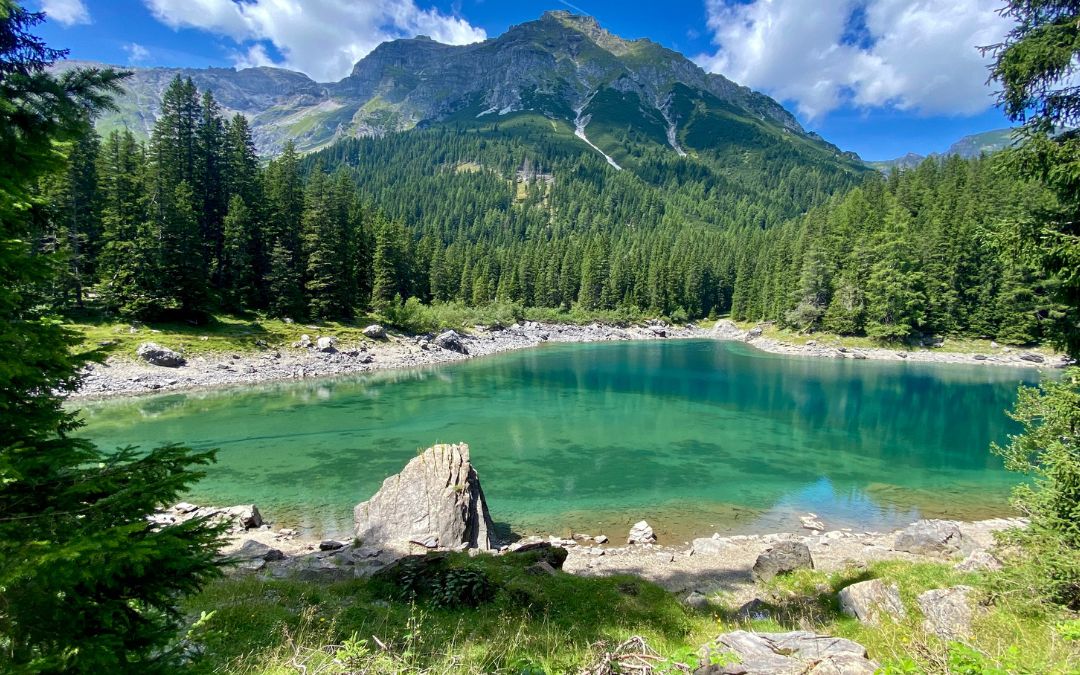 After the relaxing days in the mountains, we spent four days in Munich, where we devoted ourselves extensively to art and culture. We visited the Pinakothek der Moderne and the Lenbachhaus (where the Blauer Reiter collection is being presented in new splendor after renovation), immersed ourselves in the magnificent world of the Wittelsbach dynasty in the Residenz, enjoyed a magnificent view of the Bavarian capital from the tower of the Frauenkirche, marveled at the daredevil surfers on the ice canal in the English Garden and strolled through the Nymphenburg Palace Park.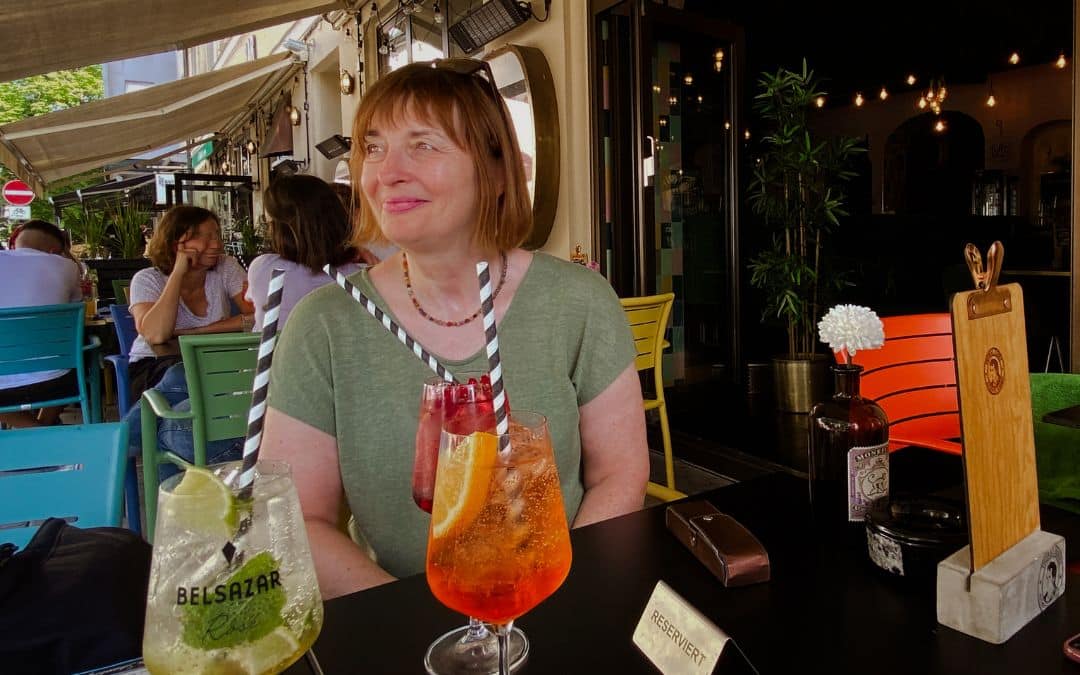 We stayed overnight at Motel One Munich-Haidhausen (advertising link)which I can highly recommend for exploring Munich because of its ideal location in the charming "French Quarter" near the Ostbahnhof.
Find more accommodations in Munich here:
SEOptember
September was all about Search Engine Optimization (SEO) in The Content Society I had already participated in a course provided by SEO expert Sarah Depold on this subject, so I already know a bit about keyword research, Google Analytics and Google Search Console. For my expert blog posts (not for personal posts or reviews), I always do intensive keyword research. My blog posts are mostly very time-consuming because I research the topics in detail - you can't have everything in your head, at least not at my age anymore 😉.
The September assignment for The Content Society bloggers was to write a post so helpful that it has the potential to get backlinks from many other bloggers - a so-called "linkbait" article. For September, I had anyway planned to write a post about the most beautiful christmas markets in Germany, which was well suited for this task. In October/November I would like to write another extensive article about the 50 most beautiful regions of Germany.
If you don't blog, you probably can't imagine how much research it takes to write such a post. It takes me at least a month (including the translation into English). No wonder I'm still far away from blogging one post per week (the goal at The Content Society).
Local history with 12 from 12
Since joining The Content Society, I've been participating more or less regularly in the monthly photo project 12 of 12 from Draußen nur Kännchen. This summer, I decided to explore a place worth seeing in my local area on the 12th of every month, if possible, and share my discoveries in my 12 of 12 post. In August I took a tour through the old town of my home town Sindelfingen, in September through beautiful Herrenberg. Both towns are located on the German Half-Timbered Houses Route and offer a charming historic town center.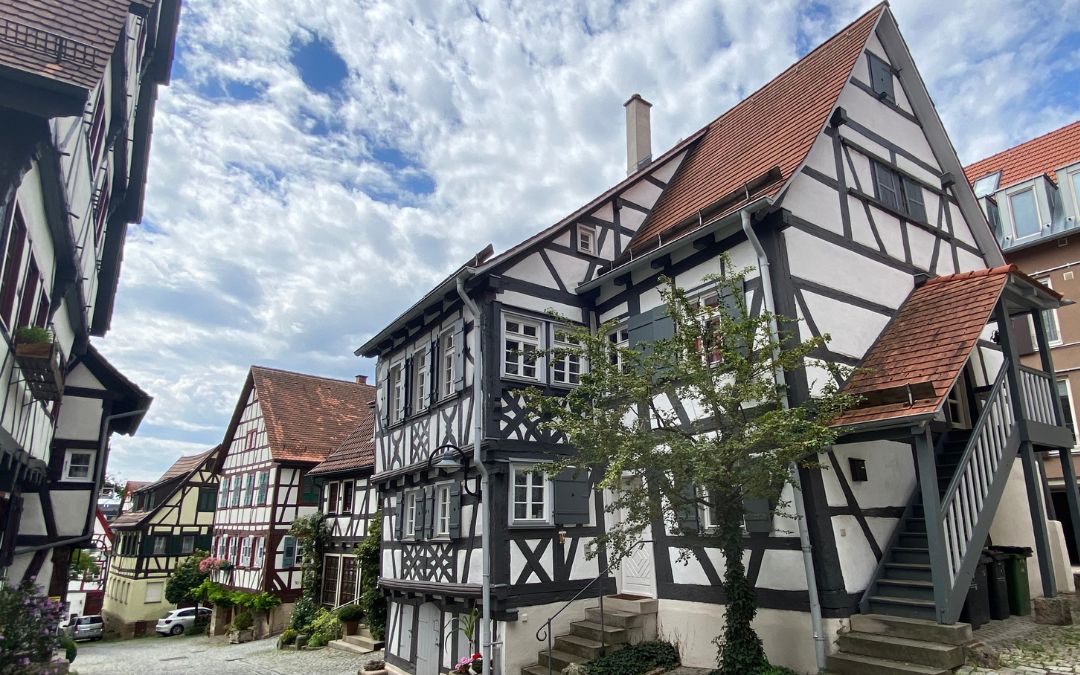 Be excited for another 12 of 12 posts where I give you my tips for excursions around Stuttgart .
My Blog Posts in the 3rd Quarter 2023
City tour through my hometown Sindelfingen in 12 photos.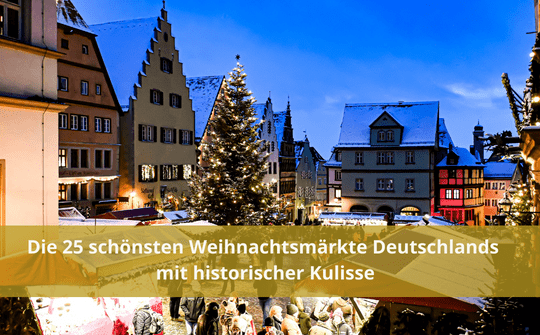 The 25 Best Christmas Markets in Germany in a Historical Setting
How about a city break in December? Many German Christmas markets offer not only mulled wine and bratwurst, but also enchanting old towns and historic buildings. I present you the 25 most beautiful Christmas markets in Germany with historical backdrops. Let yourself be inspired!
Outlook October
Once again a flight trip is on the agenda: Egypt with Cairo, Lake Nasser and Nile cruise. I am especially happy that my Australian friend Paula will be with me!
I'm working on another epic blog post: the 50 most beautiful regions in Germany.
And How Was Your Summer?
Have you taken an exciting trip? Feel free to write me a comment below this blog post. I look forward to hearing from you.